A solid online presence is necessary for any company that aspires to succeed in today's rapidly advancing digital market. Nevertheless, because there are so many different digital marketing methods accessible, it can be challenging to know where to begin or which strategy would be the most successful for your company. That's where "The Comprehensive Guide to a Successful Digital Marketing Plan" comes in handy: it walks you through everything you need to know.
Whether you are just getting started with digital marketing or already have a strategy in place and want to enhance it, this in-depth guide will offer you all the information you need to know to establish a plan that will be effective in digital marketing. This tutorial covers all the essential parts necessary for a successful digital marketing plan, including analyzing your target audience, developing a content strategy, optimizing your website for search engines, and maximizing the use of social media platforms.
This guide will assist you in elevating your digital marketing game to the next level and driving accurate results for your company by providing you with actionable suggestions and insights from industry professionals. Continue reading if you want to learn how to develop a digital marketing strategy that will be successful for your company, regardless of whether you run a tiny business or have years of experience in marketing.
What is Digital Marketing?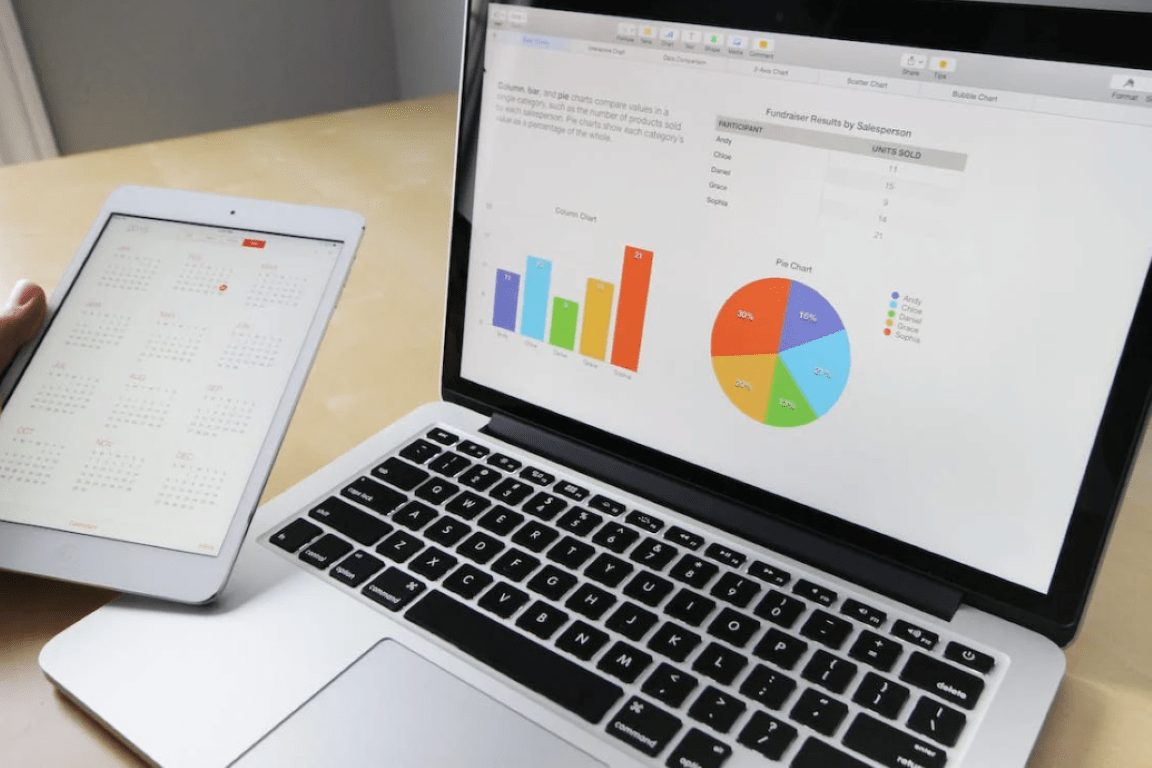 Digital marketing is promoting goods, services, or brands to a specific audience using digital channels, including search engines, social media, email, websites, and mobile applications.
It entails developing and implementing marketing plans that use digital media to connect and engage with clients and prospects. Search engine optimization (SEO), pay-per-click (PPC) advertising, social media marketing, email marketing, content marketing, influencer marketing, and other strategies are just a few examples of the various shapes that digital marketing may take.
Increasing brand awareness, driving visitors to a website or physical store, generating leads, and eventually increasing sales or income are digital marketing objectives. Digital marketing has become an essential part of contemporary marketing strategies for companies of all sizes due to the rising pervasiveness of digital technology in daily life.
Two terms primarily define digital marketing:
Digital marketing strategy
Digital marketing assets.
1. Digital marketing strategy
A digital marketing strategy is a plan that outlines an approach for attaining marketing objectives using online marketing platforms. Here are some of the channels:
Owned: Any property that a company owns and controls, such as blogs, websites, or social media platforms
Paid: Include any paid marketing platforms that you use. By way of a third-party platform, paid media is employed. Typical forms of sponsored media include display advertisements, commercials, and PPC.
Earned media: Earned media is any discussion in which your brand is mentioned. Also, you don't have to pay for paid media because these mentions are all voluntary. Among the most popular sorts are press releases, positive reviews, or social media mentions.
These three channels are important marketing buzzwords for companies, particularly in the digital sphere.
Two critical components of an effective digital marketing plan are often present:
Which internet platforms and digital marketing strategies are you planning to use?
What portion of your money may be allocated to your digital marketing plan?
In a word, digital marketing is allocating your available resources to your company's digital assets to accomplish a particular objective.
2. Digital marketing assets.
Digital marketing assets on the internet can be anything that contributes to an individual or organization's online profile. And others may locate you, get in touch with you, and conduct business with you.
These are a few instances:
Brand assets: Logos, symbols, acronyms, corporate websites, domain names, and other branding assets
Video content: Video advertisements, product demonstrations, etc.
Written content: Written material includes articles for blogs, eBooks, and product descriptions.
Images: Photos of businesses, products, infographics, etc.
Social media profiles: Facebook, Twitter, Instagram, Youtube, Reddit, and other social media profiles
Accounts for online advertising platforms.
Lastly, data and an email address.
They don't reflect the assets of every firm; instead, they are the tip of the iceberg (the most prevalent assets).
A digital marketing plan and why you need one?
The term "digital marketing" refers to a specific method of advertising that relies on electronic media. To rephrase, it's all about getting the word out about your items through various digital channels, such as social media, email, and paid advertising.
The question is why people choose digital marketing over more conventional approaches.
Trackability: Digital marketing allows for greater transparency and tracking than more traditional forms of advertising. Google Analytics may help you evaluate the efficacy of your SEO strategies and choose the best next steps. Old-school approaches rely only on the opinions of others, which may be a time-consuming and unreliable procedure.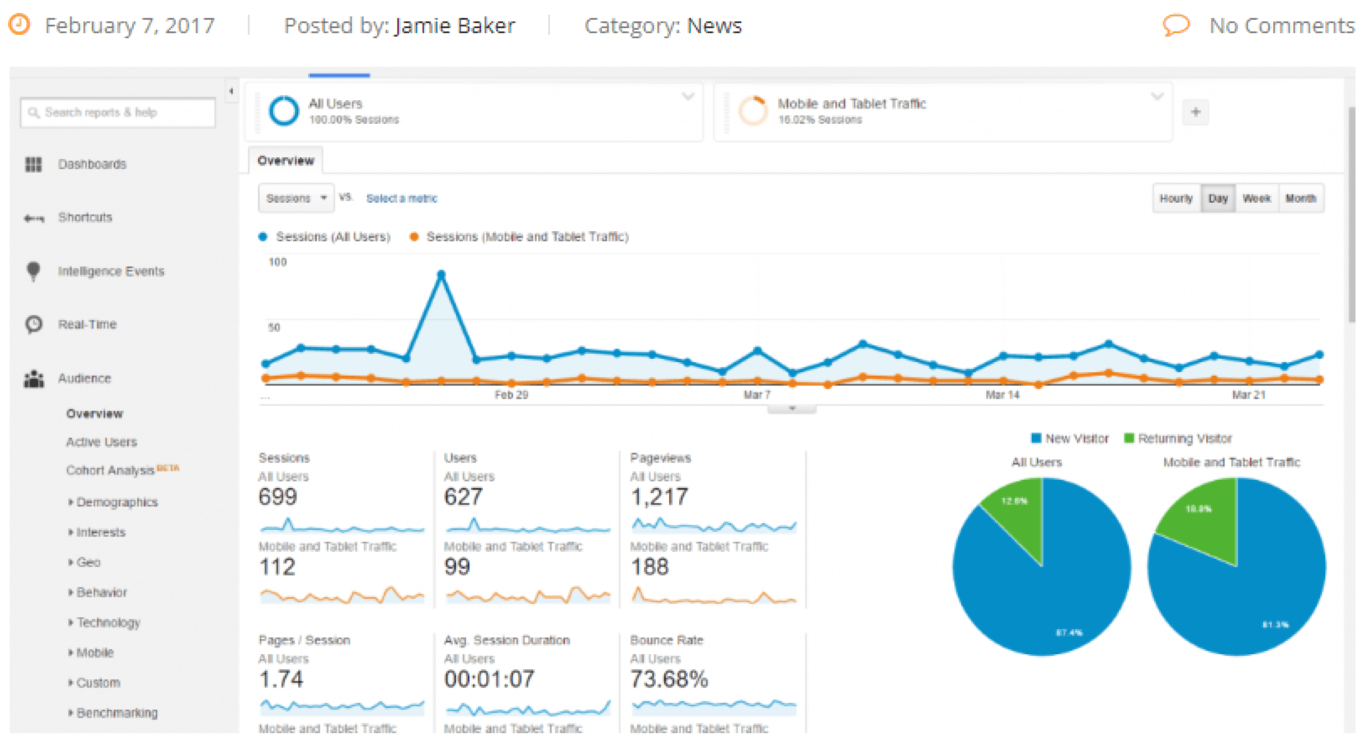 Cost-Effectiveness: If you can believe it, digital marketing is helpful and straightforward to implement. It is a fantastic strategy to keep your expenses to a minimum and save a tonne of money! Put another way, you can identify new clients, target potential purchasers, and communicate with them without spending excessive cash using digital marketing strategies. You can always set your budget and advertise your business within the boundaries you choose for yourself. For instance, if you want to run advertisements on Instagram, you can pick your target, set your budget, develop images that match the style of your Instagram feed, and activate your promotion. All of these options are available to you.
Greater participation: According to Marketing Charts, individuals in the United States consumed digital media for a total of 7:50 (7 hours and 50 minutes) each day in 2020, which is an increase from the findings of 2019, when the most time that could be spent on digital media in one day was 6:49. (6 hours and 49 minutes). This indicates that individuals spend a substantial amount of time in the digital world. Hence, the likelihood that your advertisement on Facebook or Instagram will be profitable enough is considerably higher than it would be otherwise.
Well-targeted audience: If you go with conventional marketing, you'll have to select between working with publications, fliers, or billboards to reach your audience. These are all very well-targeted. Hence, each of your ideas will be directed to every person, which means e intended for just one group! Yet, make use of the appropriate tools. You can target your audience according to various characteristics, such as gender, age, hobbies, geography, career, family status, etc. Because of this, your advertisement or promotion will target a particular individual rather than the whole public.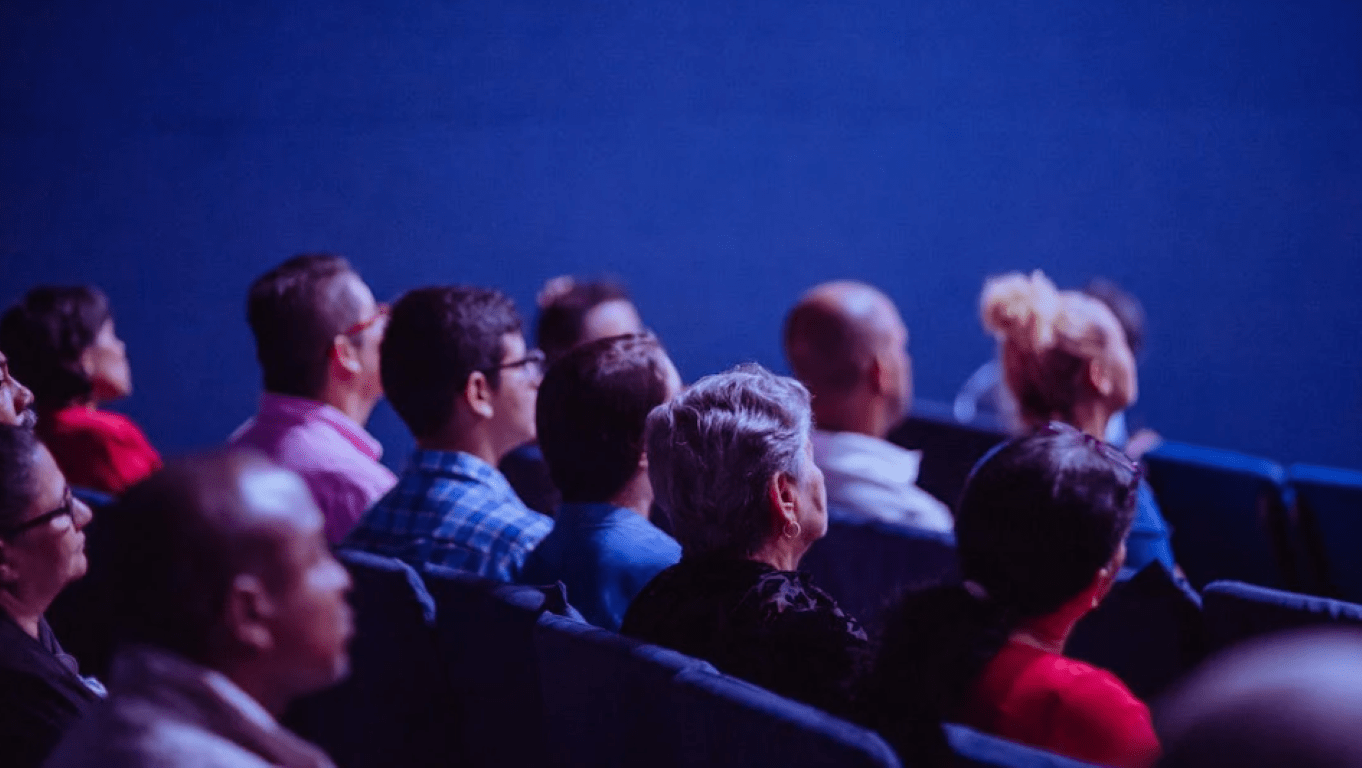 Adaptability: you've probably seen those photos of a cardiogram and how it represents the highs and lows we experience throughout our lives. The same guiding premise is applicable in this situation: the process of running a firm needs to be more consistent. Because you are continually confronted with problems, on the lookout
A digital marketing approach built on 4 main components
Over a lengthy period of growth, digital marketing and the Internet have grown into specialized marketing, such as content marketing, social media marketing, and many more.
To successfully navigate the industry's shifting dynamics, savvy digital marketers need to have a solid grasp on how to use the four most important components of digital marketing.
Each one of these four pillars of digital marketing may exist independently of the others. Each of these is necessary to progress toward a company's online objectives.
1. Content marketing

Because of the Internet, people in modern times are subjected to an overwhelming number of communications and advertisements, far more than in previous generations. Because of this, they need help concentrating on what they are doing. Or, much worse, reduce the effectiveness of the digital channels used by enterprises.
In its most basic form, content marketing entails the publication of informative blogs, social media postings, and electronic newsletters. This is a method for naturally attracting visitors to your website.
Your advertising efforts on social media or Google will be utterly fruitless if the material you share is nothing more than a replica of that found on other websites or is unappealing.
2. Communications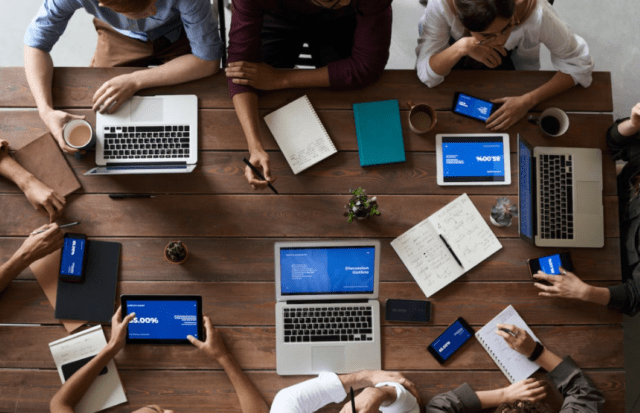 Suppose the content is the beating heart of any digital marketing plan. In that case, communication is the central pillar that serves as the channel via which your content or message is delivered to your audience.
At first glance, there are three primary methods for the distribution of digital messages:
One-to-Many Communications: In this type of communication, the messages are sent in just one direction, from the company to the general public.
One-to-One Communications: One-to-one communications are often established through personal conversation or direct marketing. The company will provide the information to the individual who has been specifically targeted.
Communications from Many to Many Users: This communication takes place in an open environment and involves the message traveling in multiple ways simultaneously. The heart of marketing on social media platforms
Your decision on the mode of communication to use will be heavily influenced by the objective of the company, the data from the market, and the data from the customers you wish to attract. At the same time, your choice of mode of communication affects the following factors:
How do you structure your message to get the possible impact (personal or broad)
Your financial plan, as well as the channels of communication that are utilized to disseminate the company's messaging.
If communication from one person to another necessitates the customization and elaboration of the message, then communication from one person to many targets a broader group of individuals. So, the message it conveys must be more generic and comprehensive.
3. Community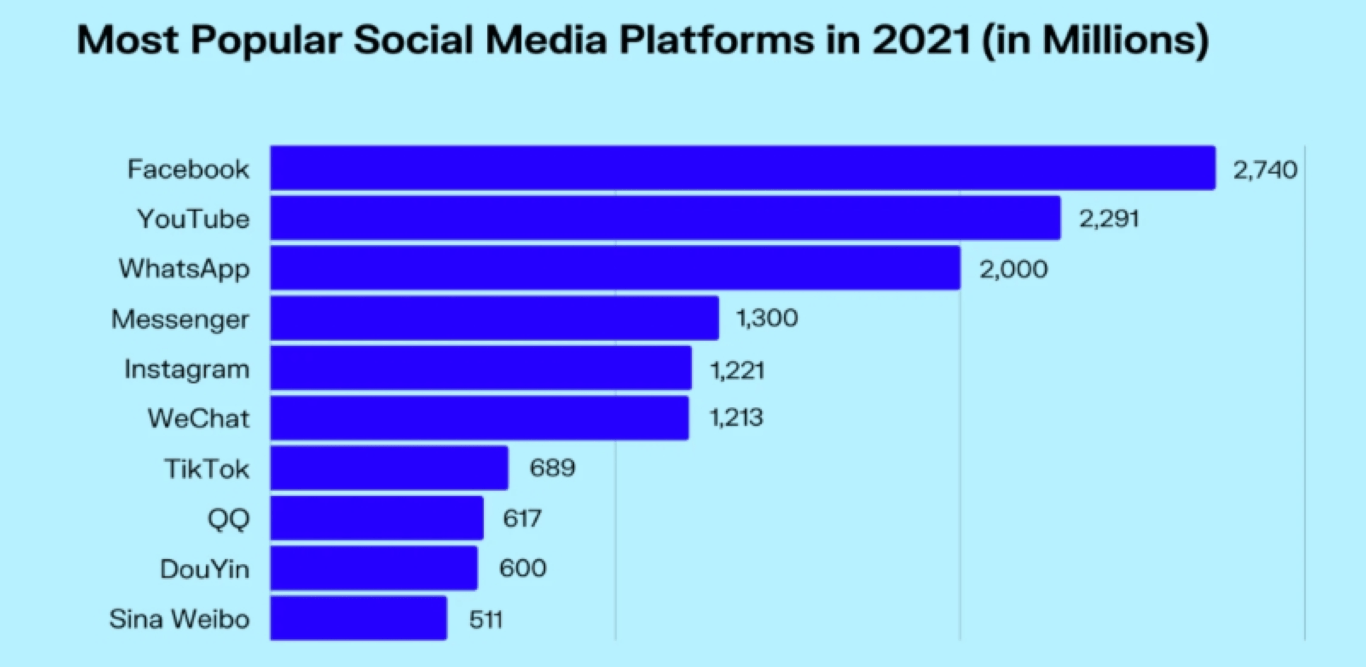 The community is one of the three essential pillars of an effective digital plan. This pillar comes in third place after identifying the communication style and the core message.
Businesses can now contact and engage with their customers and potential customers more readily, thanks to digital channels such as social media. Most crucially, social media platforms also serve as channels through which companies may construct and cultivate their communities.
The most popular social media sites, such as Facebook, Twitter, and Instagram, provide an outstanding opportunity for companies to market themselves in the locations where their consumers spend most of their time daily.
4. Digital advertising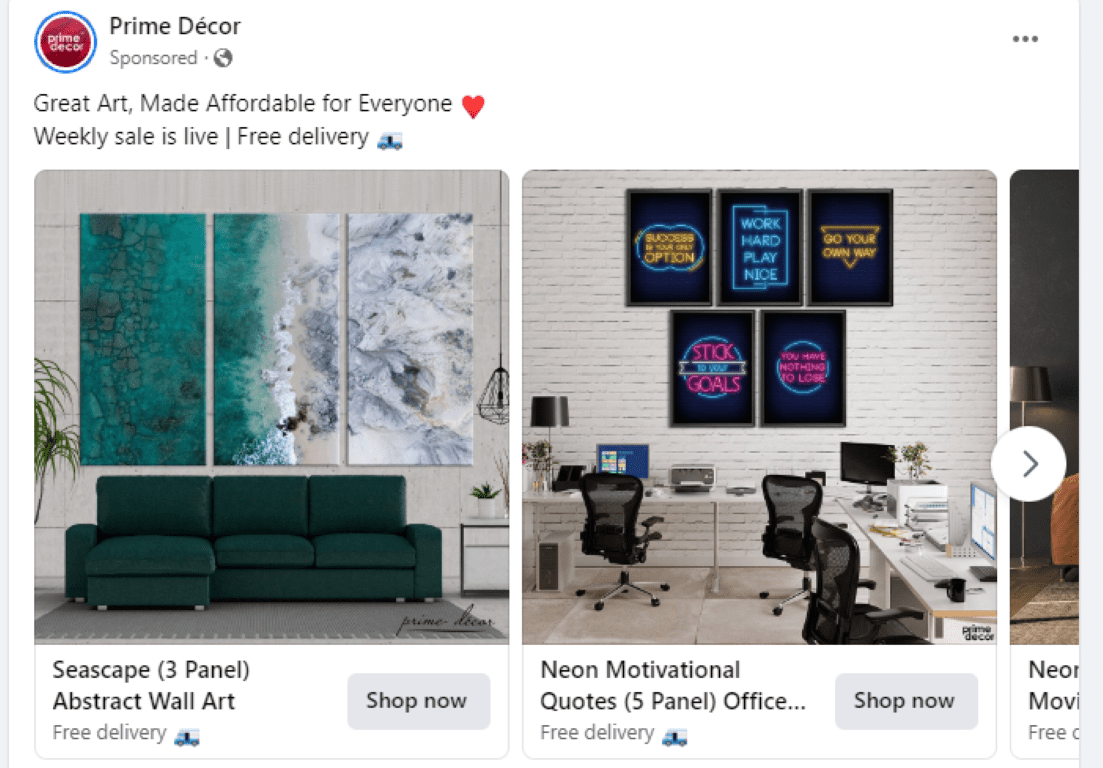 You should pay attention to the last component of a successful digital marketing plan paid to advertise. It reaches places where your website and content marketing can't go, covering all the bases in the process.
Advertising is necessary if one wishes to broaden the scope of their digital message. In most cases, the first step in the process of developing an efficient digital advertising campaign is to do keyword research that is both thorough and well-thought-out.
When you have identified the keywords you wish to target, the next step is to decide how much money to spend on the advertisements. A company's digital marketing expenditure is often allocated to running advertisements.
You can optimize and lower the expenses of your digital marketing strategy by making the proper selections on the content, communication formats, digital channels, and keywords. This will allow you to generate better returns from the approach.
How to Create a Digital Marketing Plan?
A goal without a plan is nothing more than a fantasy. This indicates that having a well-structured plan, or a strategy if you prefer, is necessary!
Now that we have that out of the way let's talk about how you can construct the most successful digital marketing plan possible.
1. Create buyer personas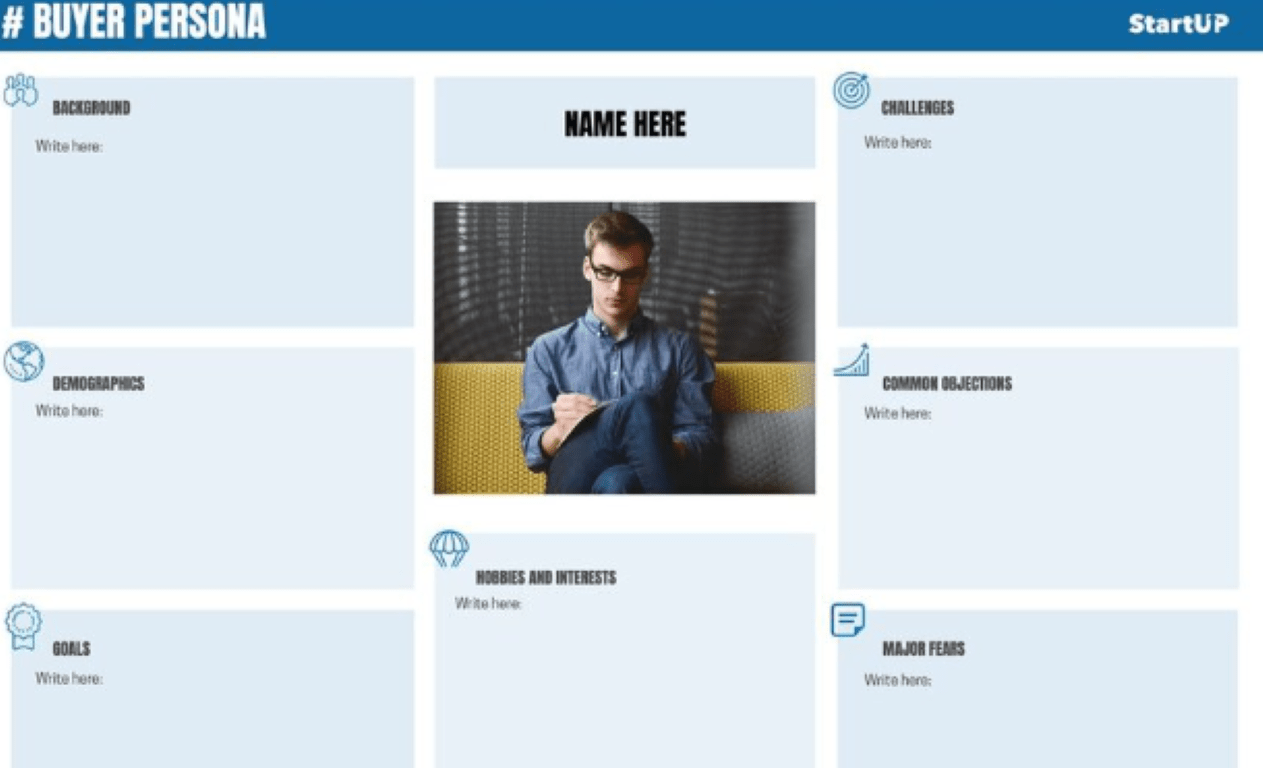 Knowing your target audience is essential to any marketing campaign's success, whether traditional or digital. Your first order of business is to develop detailed customer personas since this is the foundation upon which the most effective digital marketing tactics are based.
Researching, polling, and conducting interviews with members of your company's intended clientele may be used to develop buyer personas, which are fictional representations of your company's ideal clients.
It is essential to keep in mind that this information should if it is feasible to do so, be based upon genuine facts. This is because making assumptions about your audience might lead to your marketing plan moving incorrectly.
Your research pool needs a heterogeneous assortment of customers, prospects, and other individuals outside your contacts database that is congruent with your target audience. This will help you obtain a complete image of your persona.
So to influence your digital marketing strategy, what kinds of information should you collect for your buyer persona(s)? It depends on your company; it's likely to change based on whether you sell to consumers or other businesses and if the product you offer is expensive or inexpensive.
2. Establish your objectives, then determine which digital marketing resources you need to achieve them.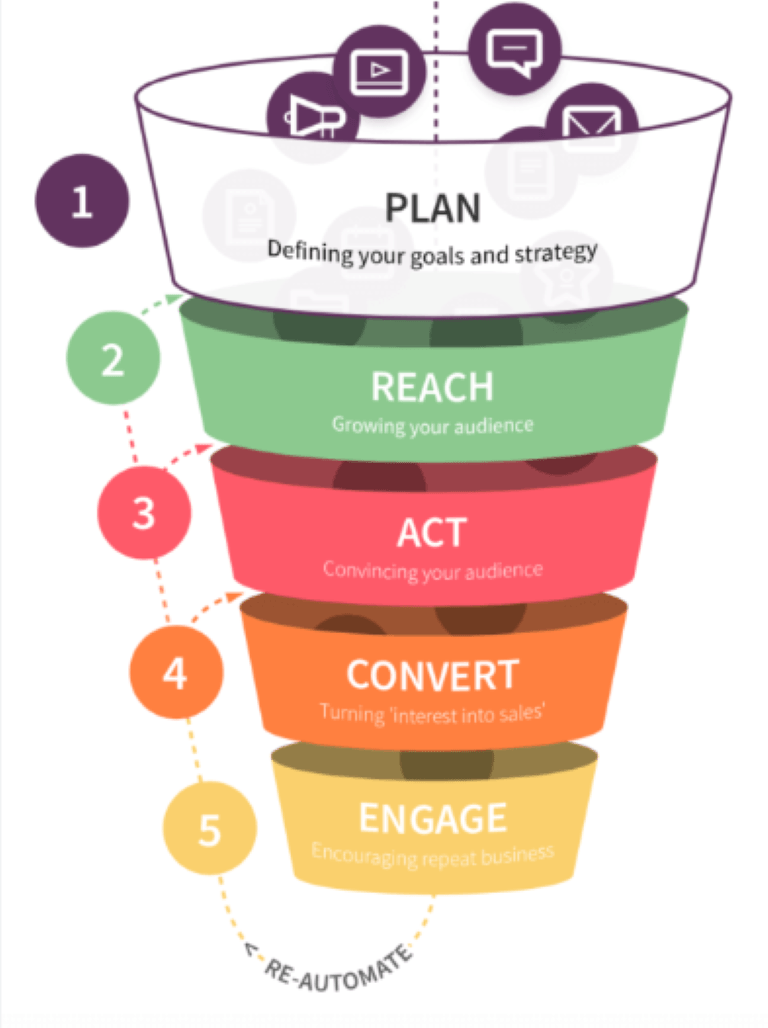 Your marketing goals have to be inextricably linked to the overarching objectives of your company at all times. To illustrate, if your company aims to raise its online income by 20%, the purpose of your marketing team may be to create 50% more leads via the website than it did in the previous year to contribute to achieving that objective.
Regardless of the main objective of your digital marketing efforts, you need to be able to monitor the progress of your plan using the appropriate digital marketing tools at each stage of the process.
3. Do an audit of your currently available digital platforms and assets.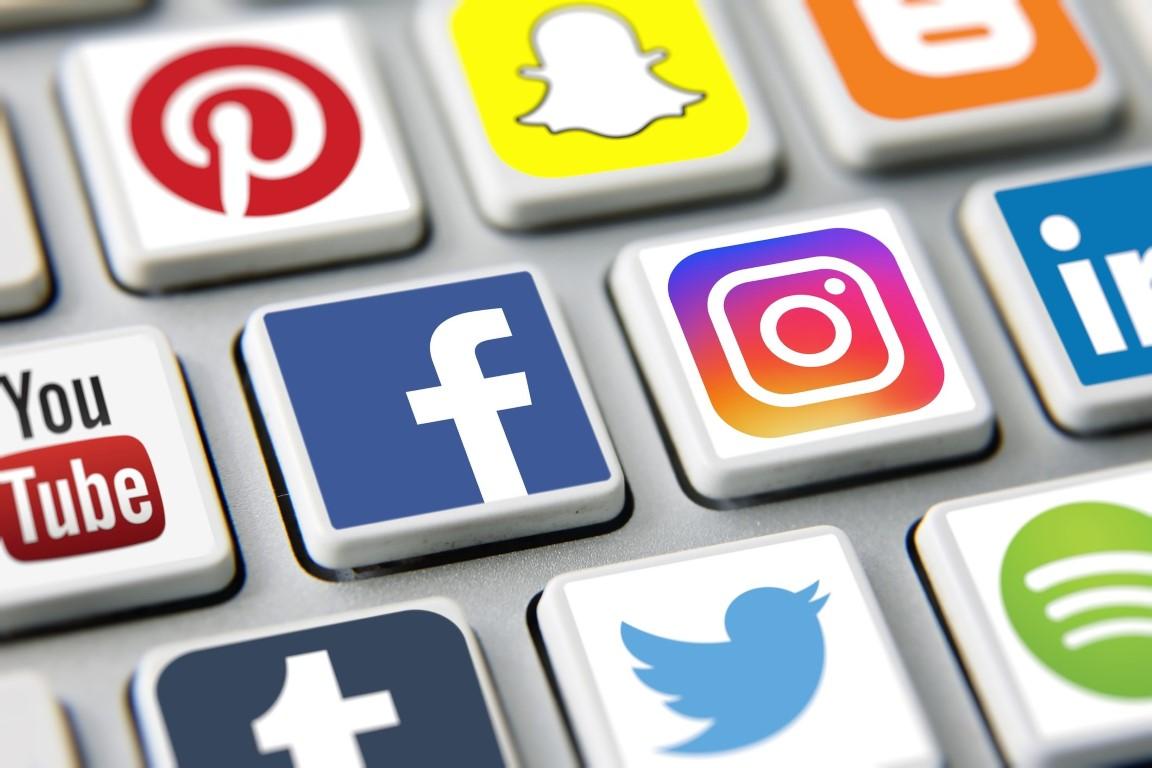 It is advisable first to analyze the broad picture when assessing your existing digital marketing channels and assets to select what to integrate into your plan. This will prevent you from feeling overwhelmed or confused and ensure you can make an informed decision.
It would be best if you compiled everything you already have and then used a spreadsheet to assign a category to each vehicle or asset to get an accurate picture of the earned, owned, and paid media you already have.
4. Do an analysis and design your marketing for your owned media.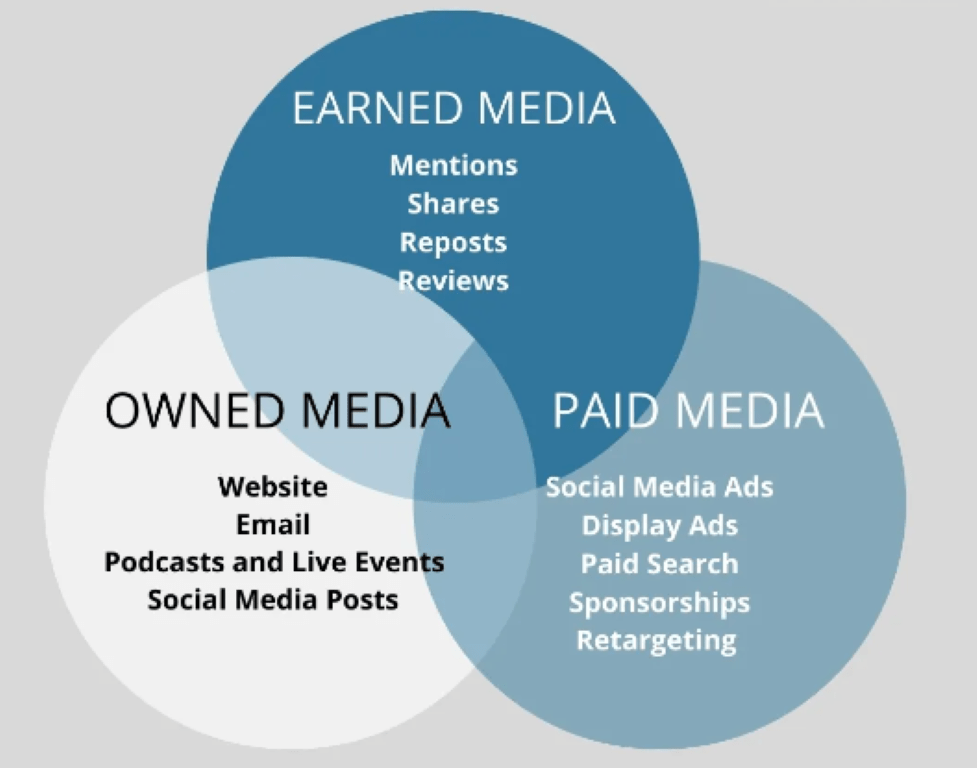 Owned media is at the center of digital marketing and almost often takes the shape of content. This is because virtually every communication your company sends out may be considered content. This includes an About Us page on your website, product descriptions, blog entries, ebooks, visualizations, podcasts, and social media postings.
While also helping to improve your brand's online presence, content increases the likelihood that visits to your website will become leads or consumers. Moreover, this material's search engine optimization (SEO) can help improve the organic and search traffic your website receives.
Owned content is something you will want to integrate into your digital marketing approach, no matter your objective. To get started, you need to determine what kinds of material will assist you in achieving your goals.
If you want to produce fifty percent more leads through your website than the previous year, you're About Us page will probably not be included in your plan. This is the case unless, for some reason, that page has historically been very effective at producing leads.
5. Audit and plan your earned media campaigns.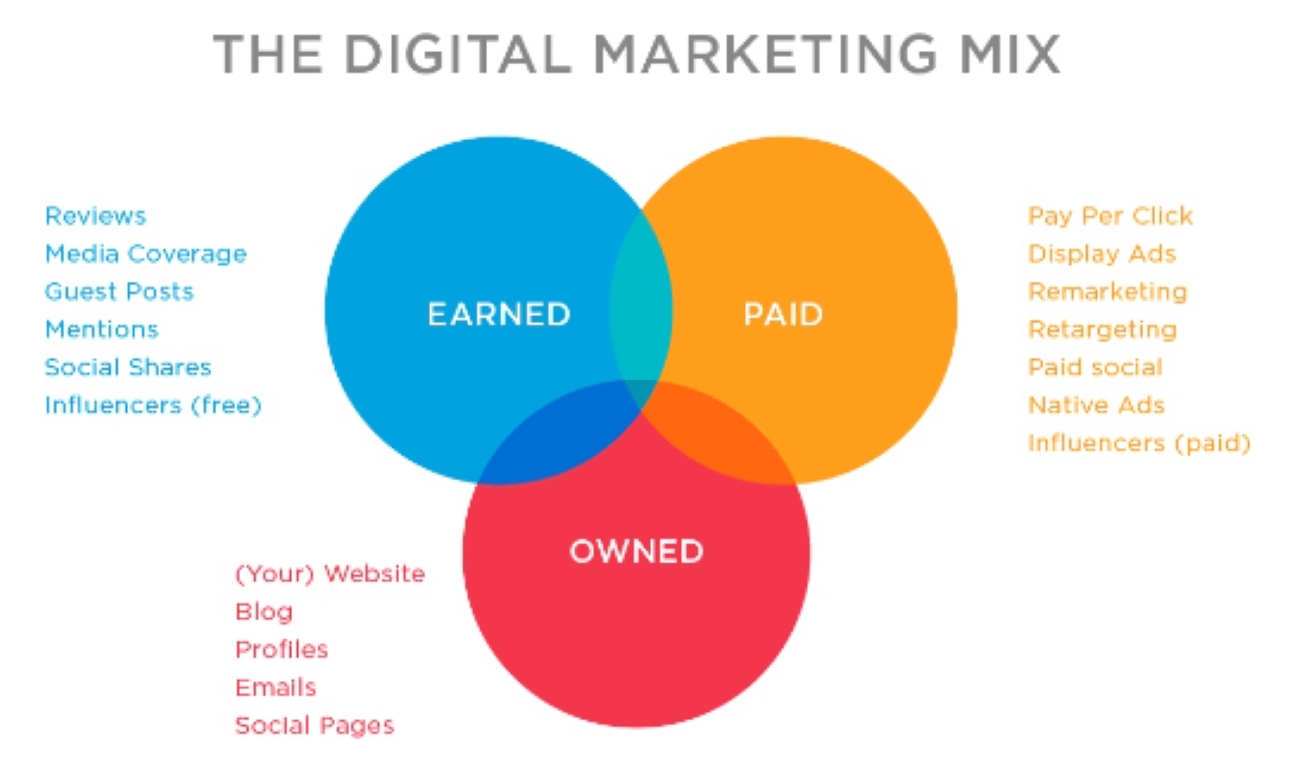 There are specific crucial actions you may take when auditing and designing earned media campaigns:
Define your goals: Before beginning your strategy, it is crucial to establish your goals for your earned media campaign. Are you attempting to increase brand recognition, provide leads, or encourage conversions? You may modify your campaign to achieve your aim after having a specific objective.
Determine who your target market is: Whom is your earned media campaign aiming to reach? What are their hobbies, problems, and media-watching habits? Knowing your target demographic will make it easier to create messages and select distribution methods that appeal to them.
Conduct a media audit: Doing a media audit Examines the prior earned media attention you have gotten. Which media outlets have written about your company? What kinds of tales or subjects have they emphasized? You can see trends and areas for development by studying your prior earned media performance.
Create a messaging plan: Create a messaging strategy to direct your earned media campaign based on your goals, target audience, and media audit. Your communications must be targeted to your target market and consistent with your brand's core principles.
Choose possible media sources and influencers: Choose the references and figures most likely to reach your target market. Look into the topics they usually address to see if there are any prospects for your brand to participate in the discussion.
Create a content calendar: Establish a schedule that defines the material you will generate and the deadlines for pitching it to media outlets or influencers. This calendar should be based on your message strategy and target sources.
Measure and optimize: Evaluate your campaign's effectiveness after it has started, and then utilize the information to adjust your approach. To determine what is and is not working, keep an eye on your website traffic, engagement analytics, and earned media attention. Use this data to improve your content strategy, target audience, and messaging.
These methods will help you create a successful earned media strategy that advances your objectives and enhances your company's reputation.
6. Audit and plan your paid media campaigns.
Any effective marketing strategy must include careful planning and analysis of your paid media efforts. Before beginning, it's critical to establish your marketing goals and pinpoint your target market. Once you have a specific purpose, you can modify your strategy to achieve it. Knowing your target audience is also essential since it enables you to create messages and pick distribution channels that connect with them.
A crucial stage in planning is to run a media audit of your previous paid media efforts. By looking at previous campaigns, you can determine what channels have produced the best results for you, what kinds of messages and creativity have been effective, and what your return on investment (ROI) has been. You may use this information to find development areas and guide your future strategy.
The effectiveness of your paid media efforts also depends on your choice of channels. You should decide which channels will succeed based on your target market and objectives. This might apply to display advertisements, search ads, social media ads, or other types of sponsored media.
Finally, tracking and improving your success as you create and manage your sponsored advertising initiatives is crucial. You may use metrics like click-through rates, conversion rates, and ROI to analyze your campaigns' performance and make data-driven decisions to enhance it over time.
Designing and auditing your paid media campaigns is challenging, demanding close attention to detail and a thorough comprehension of your target demographic and campaign objectives. Yet by adhering to these guidelines and continually improving your strategy, you can create campaigns that benefit your company.
7. Organize your Digital marketing plan.
After careful preparation and investigation, you now clearly understand the components that will make up your digital marketing strategy.
Here is a recap of what you ought to have established thus far:
Your buyer persona's profile(s) in clear detail (s).
One or more objectives are unique to digital marketing.
A list of the owned earned and paid media you currently have.
A review of your current owned, earned, and paid media.
A set of goals or a strategy for producing owned content.
To better understand what digital strategies entail, look at the list of essential marketing techniques that teams in many industries regularly utilize below the break.

Digital Marketing Strategies
With the rise of the internet and the increasing use of mobile devices, digital marketing has become an essential part of any successful marketing strategy. Here are some of the most common digital marketing strategies businesses use today.
Search Engine Optimization (SEO): SEO is optimizing your website and its content to improve its ranking in search engine results in pages. Using targeted keywords and optimizing your website's structure and content can enhance your visibility in search results and attract more organic traffic. SEO is a long-term strategy that requires ongoing effort to maintain and improve your rankings.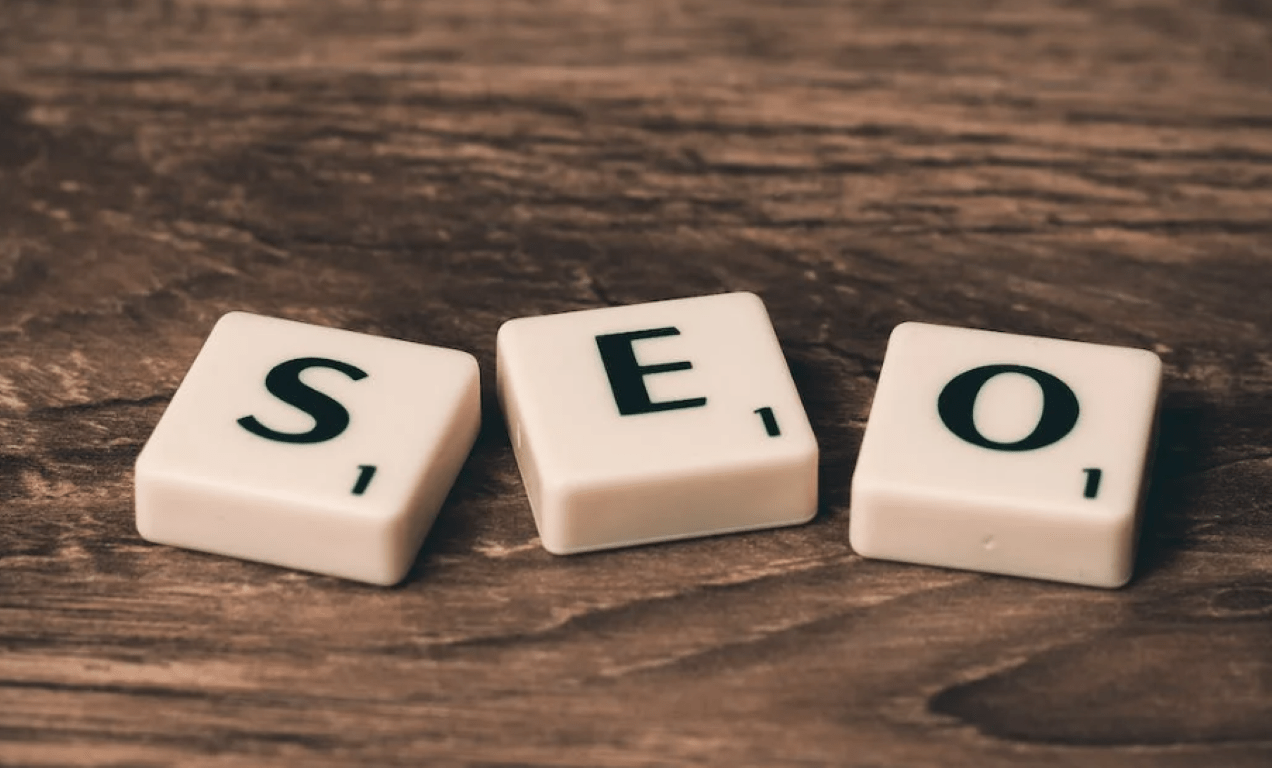 Pay-Per-Click Advertising: Pay-per-click (PPC) marketing is funding the prominent placement of adverts in online resources such as search engines and social media sites. By bidding on targeted keywords, you can place your ads in front of people searching for products or services like yours and only pay when someone clicks on your ad. PPC can effectively drive targeted traffic to your website quickly, but it can also be expensive if not managed carefully.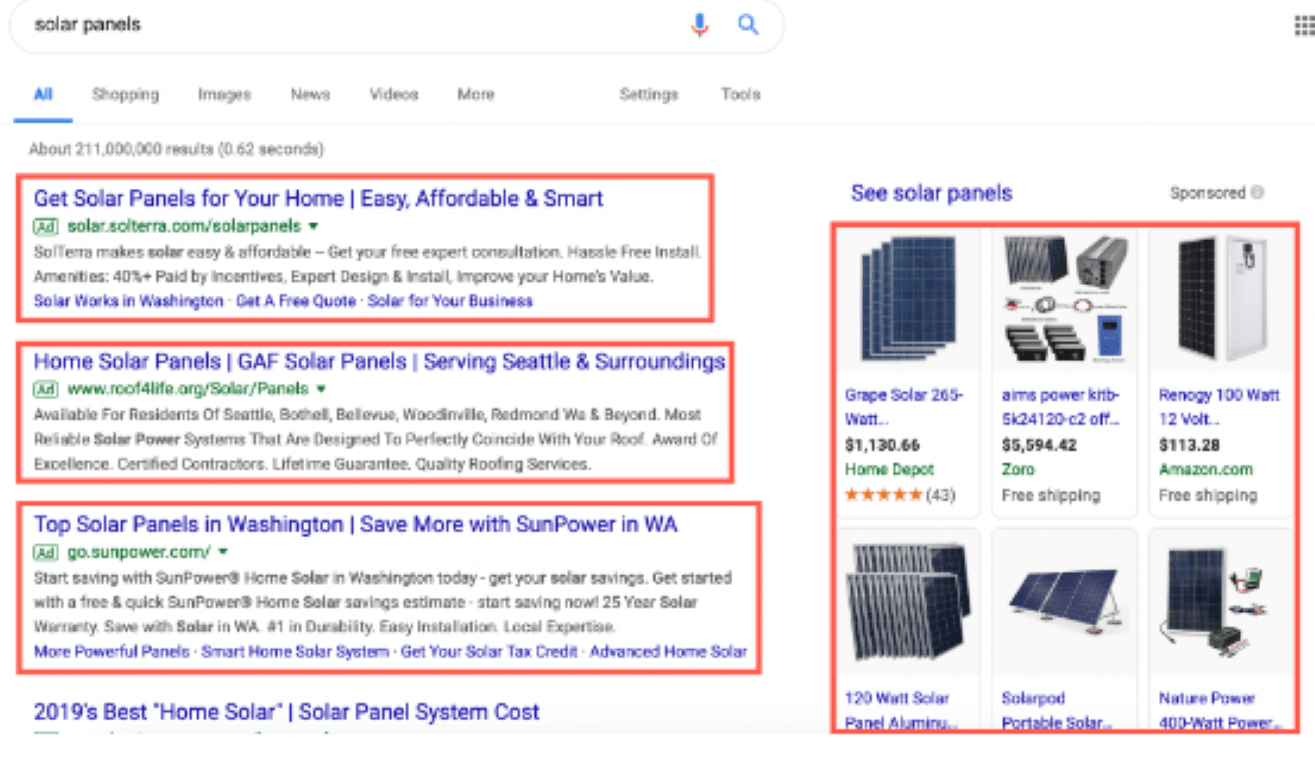 Content Marketing: Content marketing involves creating valuable and informative content (such as blog posts, videos, or infographics) that educates and engages your target audience. You can build trust and credibility with your audience and drive traffic to your website by providing helpful information that solves their problems or answers their questions. Content marketing is a long-term strategy that requires consistent effort to create and promote content.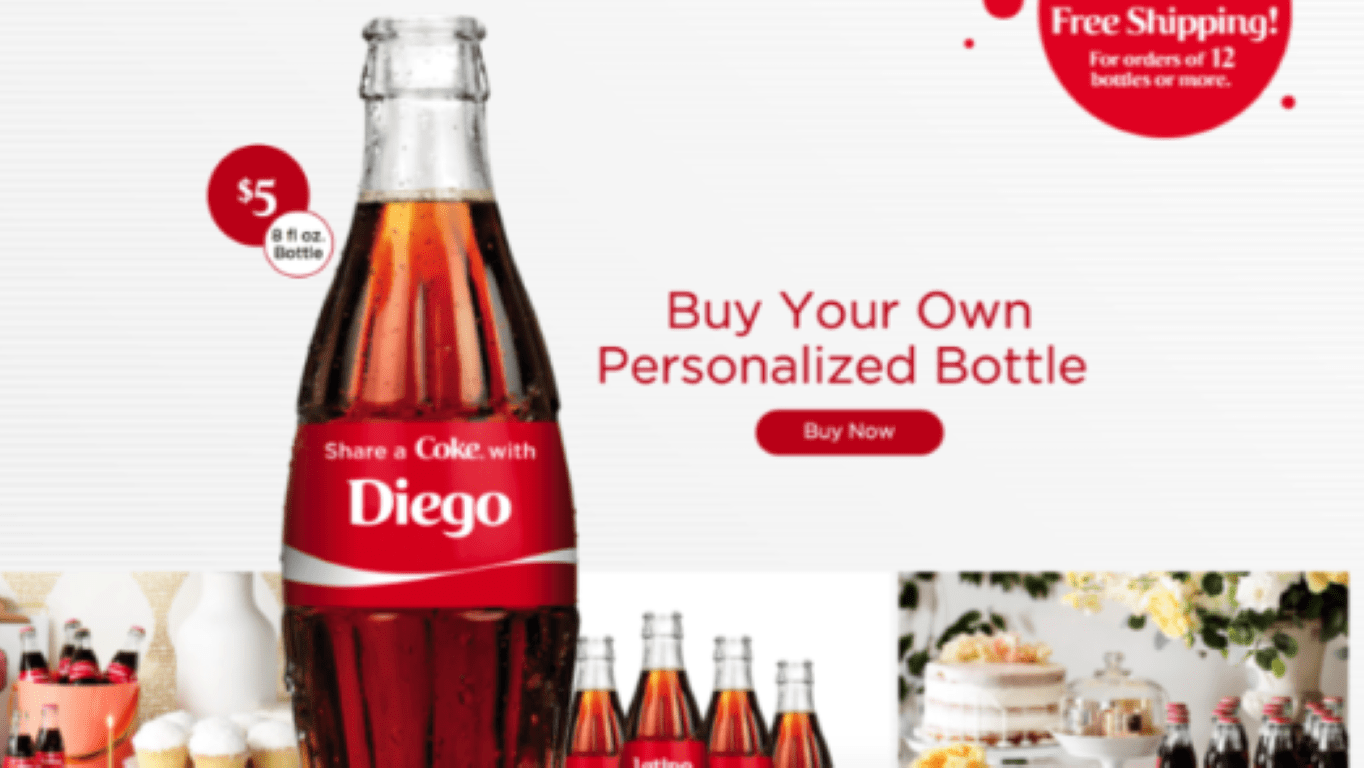 Social Media Marketing: Social media marketing involves promoting your brand and products on social media platforms like Facebook, Twitter, and Instagram. Building a presence on social media and engaging with your audience can build relationships and drive traffic to your website. Social media marketing is a fast-paced and ever-changing field and requires ongoing effort to stay up-to-date with the latest trends and best practices.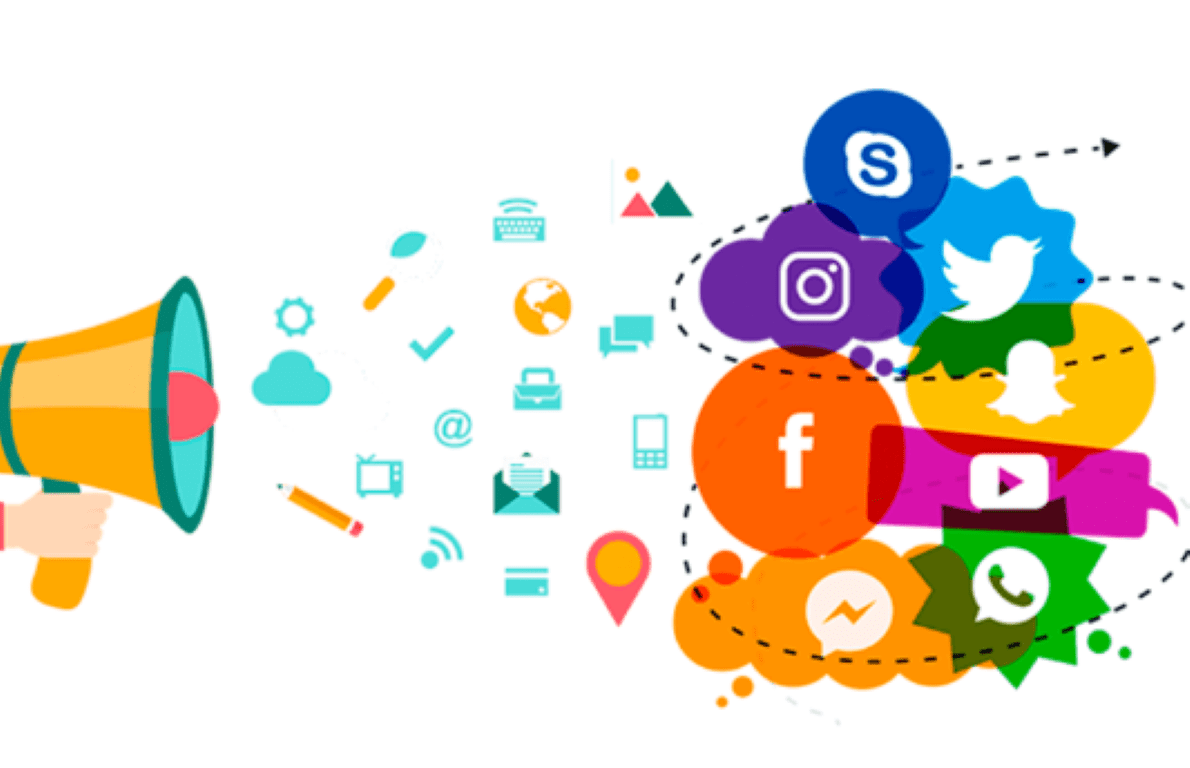 Email Marketing: Email marketing involves using email to promote your brand and products to a list of subscribers. You can build relationships and drive sales by sending targeted and personalized emails to your subscribers. Email marketing is a cost-effective and measurable strategy, but it requires careful planning and execution to avoid being marked as spam.
Influencer Marketing: Influencer marketing involves collating with social media influencers to promote your brand and products. By leveraging the influencer's audience and credibility, you can reach a wider audience and build trust with potential customers. Influencer marketing is a relatively new strategy and requires a careful selection of influencers and clear communication of your brand's values and messaging.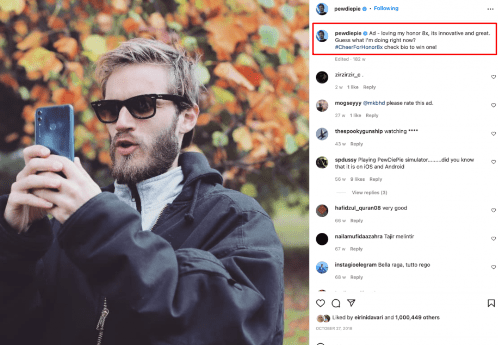 Overall, digital marketing is a complex and ever-changing field that requires careful planning, execution, and ongoing effort. By leveraging the right strategies and tactics for your business, you can build a solid online presence, attract new customers, and grow your business over time.
Digital Marketing Campaign Examples
Old Spice's "The Man Your Man Could Smell Like" Campaign – humorous commercials revitalizing the brand.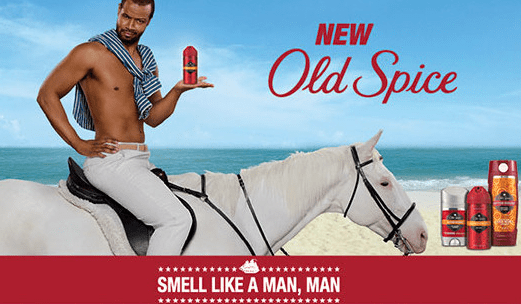 Airbnb's "We Are Here" Campaign – showcased a diversity of hosts and guests in response to the proposed travel ban.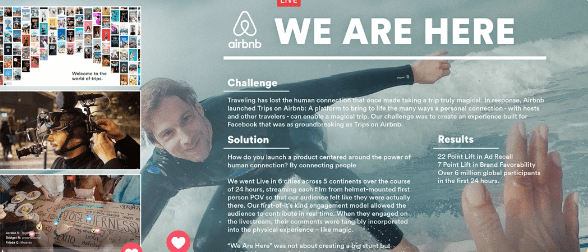 Oreo's "Dunk in the Dark" Campaign – tweeted a clever image of an Oreo cookie in the dark during a power outage at the 2013 Super Bowl, which quickly went viral.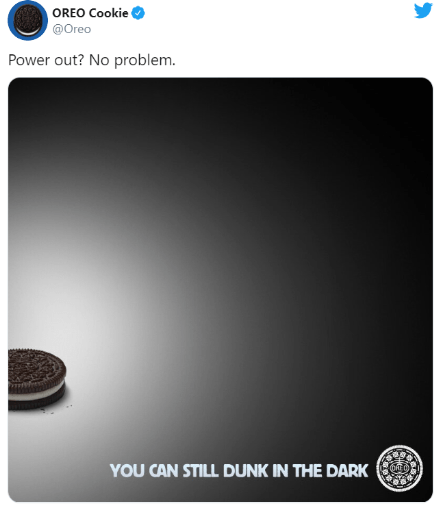 Nike's "Dream Crazy" Campaign – features an ad narrated by Colin Kaepernick, encouraging viewers to "believe in something, even if it means sacrificing everything." The campaign earned widespread praise for its social justice message.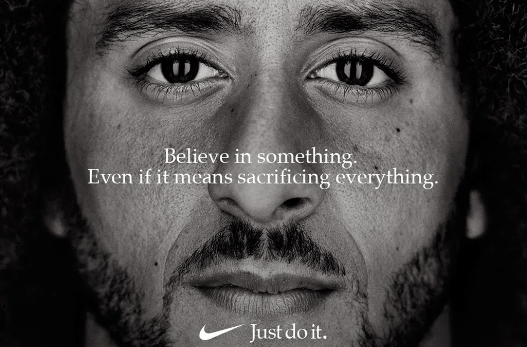 Wendy's Twitter Roasts – the fast-food chain gained a reputation for clever and humorous responses to customer tweets, earning a solid social media following and positive buzz for the brand. Wendy's Twitter Roasts
These are a few examples of successful digital marketing campaigns that have utilized humor, real-time marketing, emotional storytelling, and social justice to engage with audiences and achieve business objectives. Each campaign is unique in its approach and demonstrates the power of digital marketing to create memorable and effective campaigns.
Extra Ideas for a Successful Digital Marketing Plan
Digital marketing and active goal-setting are essential, but website blogs are too. This will improve SEO, educate consumers, develop trust, and set you apart from the competition.
Popup marketing is growing. It engages and captivates visitors in seconds. Creative popup templates engage clients. Elementor's no-code popup builder lets thousands of users create responsive forms and thrive in marketing. You may also alter these templates for your business, audience, and design needs.
Focus on corporate traits.
Make sure your digital marketing plan fits your business. Each firm requires a strategy based on its products or services. Healthtech and pet shop marketing strategies are very different. Just know what your firm needs and why.
Google offers Google My Business. It will help showcase your business's benefits, incorporate critical information, and demonstrate its uniqueness. It's like creating a professional company profile that appears when customers search for your products or services. You become more prominent on Google, which is a huge benefit.
Digital marketing relies on call-to-actions. If you want to alert clients about the 30% discount and get them to buy a product, tell them about it and urge them to act. Say more than "we have a 30% discount." Instead, say, "get your 30% discount NOW!"
Plan B-marketing mentor
Help is available if you need more digital marketing expertise. For instance, a marketing mentor or veteran can assist your small firm or startup development. If your knowledge and experience may be used elsewhere, ask for help.
Bottom Line
In conclusion, a successful digital marketing strategy necessitates a thorough comprehension of the target market, effective use of various channels and tactics, ongoing optimization and adaptation, and a reliable framework for measurement and tracking to evaluate performance and return on investment.
Businesses may accomplish their digital marketing goals and increase their online presence and influence by putting the appropriate plans and techniques into place and continuously improving the strategy. A well-planned and implemented digital marketing strategy is essential to reach and engage consumers, stand out in a competitive market, and achieve long-term commercial success.